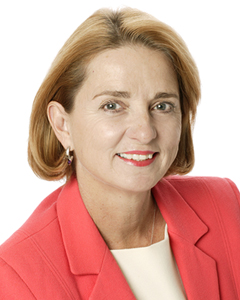 With a wealth of professional experience encompassing Conveyancing, Commercial Management and property renovations, it was only a matter of time and natural progression before Sharon entered the residential side of Real Estate. Sharon commenced working in the real estate industry in 1986.
Her impressive credentials, business knowledge and passion for property and people are a winning combination. Sharon enjoys the satisfaction of meeting and exceeding her client's expectations and she guarantees going the extra distance to do so.
Always seeking to have a complete understanding of her client's needs, Sharon has a total commitment to excellence. Her absolute attention to detail combined with experience, confidence and enthusiasm ensures that she gives her clients exceptional service.
Sharon has worked with some fantastic real estate agencies both here in Perth and in America and believes that Ian Hutchison Real Estate is the leader in residential sales in South Perth, Como and Kensington. Ian Hutchison Real Estate is a boutique agency specializing in professional service.
Ian Hutchison Real Estate has proudly supported many community projects, local schools and clubs over the years, including South Perth Primary School, Como Primary School, Kensington Primary School, St Columbus College, the Hensman Park Tennis Club and the South Perth Junior Football Club & Wasps Hockey Club.