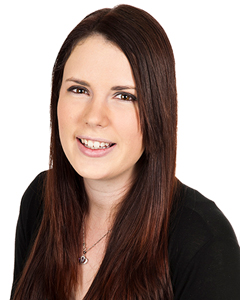 Caitlin has been working at Ian Hutchison Real Estate for approximately 7 years. Starting out as an Assistant Property Manager, Caitlin was very quick to grasp all the skills required to successfully manage property. Caitlin has been successfully managing her own portfolio of properties at Ian Hutchison Real Estate for a period of time and is prepared to, and able to, take on additional properties for her portfolio.
Caitlin used to live locally, therefore has a vast knowledge of South Perth and Como, and her knowledge extends past these suburb as her current portfolio contains properties outside of the office's core business area. With a young and energetic nature, Caitlin brings a positive energy to the office. She may be young, but her maturity, skills and experience is beyond her years.
With a background in hospitality and customer service, Caitlin has developed the much needed people skills to deal with Tenants and Owners and she will go above and beyond what is needed to maintain satisfaction levels of both Customers and Clients. Her honesty, integrity and efficiency is valued by others and she brings energy and new ideas to the Property Management department.